We Know Air™
When you look around your home, you probably don't see anything unusual. According to the EPA, there may be many more airborne pollutants than you are exposed to outside.²
These pollutants can affect your comfort and your health. Having more information about your indoor air can help you take steps to make your environment healthier. At Carrier, We Know Air™ and are here to help you create and enjoy a healthier home.
Helps you Understand What is in Your Air
What is Your Indoor Air Quality?
With advanced sensor technology, the air monitor detects fine particles 2.5 microns or smaller which are linked to possible lung damage, asthma and increased allergy symptoms. Relative humidity, room temperature and Total Volatile Organic Compounds (TVOCs) are also continually monitored.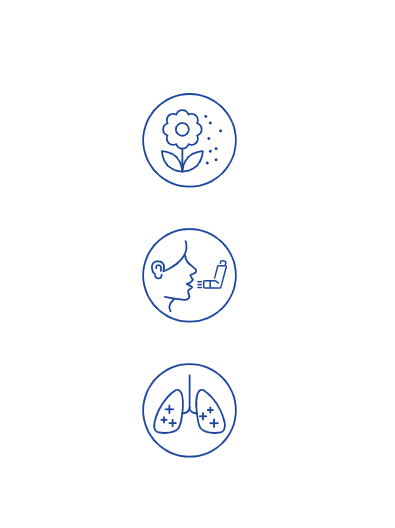 Sources of Bad Indoor Air Quality
PM2.5 -PM stands for particulate matter like dust, dirt, soot, or smoke. Some are large or dark enough to be seen with the naked eye. PM2.5 are fine inhalable particles that are not visible. PM2.5 particle size has been associated with allergy symptoms, asthma development and potential lung damage.*
TVOCs - Total volatile organic componds are emitted as gases from cetain solids or liquids. VOCs include a variety of chemicals, some of which may have short and long-term adverse health effects. Concentrations of many VOCs are consistently higher indoors (up to ten times higher) than outdoors. Some examples of VOCs include paint, wood preservatives, aerosol sprays, cleansers and disinfectants, pesticides, and dry-cleaned clothing, among others**.
Keeps Tabs on Air Quality 24/7
The air monitor includes an LED light that changes color to show you the quality of your air:
• Green color: Good
• Yellow color: Moderate
• Orange color: Bad
• Red color: Very bad
If you're ready to take steps to improve your air quality, our lineup of purifiers, ventilators and humidifiers can help improve your home's environment and let you breathe easier.
Teams Up with Other Smart Devices in Your Home
Teams Up with Other Smart Devices in Your Home
The air monitor easily integrates with other smart devices on your home Wi-Fi® network such as Amazon Alexa® or Google® Assistant. Plus, download the free Carrier Home app to get real-time alerts and air-quality tips. It lets you easily keep tabs on your home's air quality from anywhere.¹ Homes made smart with the Air Monitor and Smart Air Purifier.
Shop Air Monitor
Smart Design Means It Looks Good in Any Room
Carrier innovation also includes how the air monitor will look in your home. The sleek, compact design means it fits seamlessly with any room's décor. At the same time, the LED light indicating the status of your air quality is clearly visible from a distance.